This Is The Page For 14k Custom Design Quotes For Pendant Styles With




Antique Chinese Mother of Pearl Gaming Counters





<~~~~~~~ Open Window Wide CLICK REFRESH/ RELOAD BUTTON FOR UPDATES Scroll Down This Big Page ~~~~~~~>


Book Mark This Page & Pages Below: See These Other Web Sites For: Chinese Pearl Gaming Counters, Jewelry & Designs:



You're On
This Page:

Sample
Price Quotes
& Designs
And For
Customers
own Chips

QUESTIONS ?
Designs,
Availability
Shipping,
Payments, etc.
Telephone:
1 (510) 479-4792
click:Emails:
Info@MotheroPearl.com




Click:

Mother of Pearl
VERMEIL


18k GOLD on SILVER


JEWELRY DESIGNS

Click:

INVESTMENT
ONLY FINE
CRESTS-
EMBLEMS
ARMORIALS
Pearl Chips

Click:

PIX LIST
Monograms
Initials
Quality
M.o.Pearl
Counters

Click:

MORE CHIPS
To Choose
From
For Fine
Jewelry

Click:

JEWELRY
DESIGNS
Use Your
Counters
Or Mine

Click:

More Sample
DESIGNS:
EARRINGS
CUFFLINKS,
MONEY CLIPS

Click:

SOLD ITEMS
Design Ideas
For Jewelry
& Quality
M.o.Pearl
Counters

Click:

20 Multi Ways
To Wear
One Length
102" Pearls
With Fine
Pearl 14k
Jewelry

Click:


Add 14k
Gold Initials
To Plain
Counters
Four Styles

Click MY -ebay
STORE:
ANTIQUE-
ENGRAVED
PEARL FINE-
JEWELRY

14K DESIGNS SAMPLE QUOTES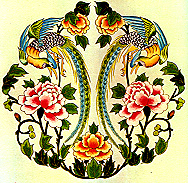 MORE STYLES AVAILABALE OR, SEND PICTURE OF YOUR DESIGN & ITEM For CUSTOM ORDER
.
---
UNDERSTANDING YOUR FINE GOLD JEWELRY INVESTMENT
Heirloom Jewelry Is A Very Secure Investment -- Due To Each Being A One-of-a-Kind Gem Of Beauty & Rarity.

Finest Hand Made Gold Designs Added To Any Item In My Large Collection Of Museum Quality
Antique Chinese Mother of Pearl Engraved or Carved Gaming Counters Become HEIRLOOM Jewelry Gold Will Hold High Prices For A Very Long Time Due To The Economy.



Scroll Down This Page To See All Pictures Of SAMPLE QUOTES in 14k ~
---
Private Custom Orders:


Antique Chinese Mother of Pearl Gaming Counters / Chips ~ Engraved or Carved & Jewelry ~


*All Items Sold With Certificates of Authenticity.


NOTE #3:

For Round Counters Only, Styles Below #2 & #5 "NU STYLE" [INSET PICTURE] Can Be Set 2 Ways--Be Sure To Let Us Know When Ordering Either Style
---
NOTE #4: ABOUT OPENING ENHANCER BALES IN THIS TIME OF HIGH GOLD PRICES:
Budget Tip For 14k Jewelry Style Quotes Below #4, #5, #6, #7, #8, #9 & #10: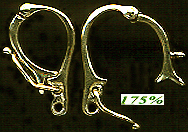 ..100%->
To Buy Alone $275.00
If you exchange the (opening) BALE ENHANCER for a nice large "Ring Bale" instead, you can reduce these quotes: #4, #5, #6, #7, #8, #9 & #10 below by approx $150 -$200 depending on the size of Gold Ring: Med. Large & Extra Large.

NOTE #5:
Save approx. $200:
BEST, PRICE WISE DUE TO LESS GOLD WEIGHT: ORDER THE HAND MADE HEAVY REMOVABLE OPENING ( ENHANCER) SLIDER BALE
Only $79.00 To Buy Alone Or,
Add $70.00 to
14k Jewelry Style Quotes Below #1, #2 & #3 already quoted
NOTE #6: Please check for updated estimates as there's a small increase in gold daily and you may need heavier gold for thicker or larger Chips not shown in the samples below.
Also: The smallest size and thickness difference of pearl changes the gold weight...each counter needs to be seen and estimated first for certan designs.
NOTE #7: Diamonds; work nicely with these higher quality Counters
You can send me your own diamond/s and add $25.00 each for setting to the 'non diamond' quotes.
My Craftsmen Jeweler suggests small white full cut diamonds -- 0.12 - 0.13pts. $195.00 includes 14k Diamond set & setting--
I used a diamond of this size in most of the design pictures.
The setting our jeweler uses--enhances the diamond to look larger than 0.12 - 0.13 points.

NOTE #8: FOR MOST 14k ROUND QUOTES & Small ELLIPSE (Slim Oval) SHAPES: USE / FOLLOW The ROUND SAMPLE QUOTES BELOW
FOR OTHER 14k SHAPES IN SIMILAR SIZE. USE / FOLLOW The SQUARISH RECTANGLE BELOW.

Scroll All The Way Down--ManyPendant Styles :



NOTE #9

Sample "G" Counter Reverse Side-- Most 14k Settings Can Be Worn Both Sides



NOTE #10

Due to Long Rectangles (Oblong requiring heavier Gold for more support across-- Add $90 to any shown in thr

RECTANGLE SQUARISH

column below--this will include large Slider bale.
Also Long Rectangles require larger underbale to balance design--See this design below costs $475.00 to make in heavy 14k solid gold with Opening Slider Bale.
Add cost of of Mother of Peal Counter, Or, you may supply your own Counter


NOTE #10




SAMPLES: Left Side Boxes BELOW = Quotes For Shapes

With Corners In Protective Half Round 14k Gold Bezels Scans only 100%

ALL OTHER SCANS BELOW 175%

.

---

Quotes For RECTANGLE-(Squarish)Shapes Only:
Note: Not Recommended Instead See #2 or #3
#1 SIMPLE RING BALE on BEZEL Only.

---

175% Scan SQUARISH Small Ring Bale / or, Larger Bale
Both Styles of Bales Allow Both Sides To Be Worn



QUOTE:

$

330.00 Style:

14k Gold

BEZEL

& Labor,

Sm. Ring Bale

.


ADD:

$??.00

Add Price of Chosen M.of Pearl See 3 M.of Pearl Pages
$00.00 Customers own item


Add

$70.00 Extra For Large Slider Opening Bale:

Shown Here or Above


Or,

Add

$

45.00 Extra For

Larger Closed Bale

to Fit

Larger Chains Etc..




.

Add

0.12 - 0.13 pt. with 14k Diamond Set & Labor $195.00



ADD SHIPPING


$ 5.35 USPS PRIORITY SHIPPING
$ 5.95 - $7.05 Insurance up to $400 or $500


ADD

$1.10 per extra $100.00



NOTE:

#11

------

SAMPLES: Right Side Boxes BELOW = Quotes For Shapes With NO Corners
i.e Ellipse, Fat Ovals & Rounds In Protective Half Round 14k Gold Bezels

.

---

Quotes For: Round Shapes Only
#1 SIMPLE RING BALE SIMPLE RING BALE on BEZEL Only


---

175% ROUND Ring Bale Small Ring Bale / or, Larger Bale

Both Styles of Bales Allow Both Sides To Be Wor

n



QUOTE:

$

300.00 Style:

4k Gold

BEZEL

& Labor,

Sm. Ring Bale

,.

ADD:

$??.00

Add Price of Chosen M.of Pearl See 3 M.of Pearl Pages

$00.00 Customers own item

Add

$70.00 Extra For

Large Slider Opening Bale:

Shown Here or Above

Or,

Add

$

45.00 Extra For

Larger Closed Bale

to Fit

Larger Chains Etc..

.

Add

0.12 - 0.13 pt. with 14k Diamond Set & Labor $195.00

ADD SHIPPING

$ 5.35 USPS PRIORITY SHIPPING

$ 5.95 - $7.05 Insurance up to $400 or $500

ADD

$1.10 per extra $100.00



Quotes For RECTANGLE Shapes Only:
#2 SIMPLE RING BALE WITH SMALL FANCY UNDER BALE




175% Scan RECT. Small Ring & Small Fancy Under Bale.
Add Extra For Larger Bale Choices--See Below
Both Styles of Bales Allow Both Sides To Be Worn



QUOTE:

$

360.00 Style:

14k Gold

Sm.Ring &

Sm Under Bale

,

BEZEL

& Labor




ADD:

$??.00

Add Price of Chosen M.of Pearl See 3 M.of Pearl Pages
$00.00 Customers own item


Add

$70.00 Extra For Large Slider Opening Bale:

Shown Here or Above


Or,

Add

$

45.00 Extra For

Larger Closed Bale

to Fit

Larger Chains Etc..




.

Add

0.12 - 0.13 pt. with 14k Diamond Set & Labor $195.00



ADD SHIPPING


$ 5.35 USPS PRIORITY SHIPPING
$ 5.95 - $7.05 Insurance up to $400 or $500


ADD

$1.10 per extra $100.00



Quotes For: Round & Small Ellipse Shapes Only


#2

SIMPLE RING BALE WITH SMALL FANCY UNDER BALE

175% Scan

ROUND Small Ring & Small Fancy Under Bale. Add Extra For Larger Bale Choices--See Below

Both Styles of Bales Allow Both Sides To Be Worn


QUOTE:

$

330.00 Style:

14k Gold

Sm.Ring &

Sm Under Bale

,

BEZEL

& Labor




ADD:

$??.00

Add Price of Chosen M.of Pearl See 3 M.of Pearl Pages
$00.00 Customers own item


Add

$70.00 Extra For Large Slider Opening Bale:

Shown Here or Above


Or,

Add

$

45.00 Extra For

Larger Closed Bale

to Fit

Larger Chains Etc..




.

Add

0.12 - 0.13 pt. with 14k Diamond Set & Labor $195.00



ADD SHIPPING


$ 5.35 USPS PRIORITY SHIPPING
$ 5.95 - $7.05 Insurance up to $400 or $500


ADD

$1.10 per extra $100.00




Quotes For RECTANGLE Shapes Only:

#3

SIMPLE RING BALE WITH FANCY GALLERY UNDER BALE

175% Scan RECT. Small Ring & Small Fancy 'Gallery'Under Bale.
Add Extra For Larger Bale Choices--See Below


Both Styles of Bales Allow Both Sides To Be Worn


QUOTE:

$

390.00 Style:

14k Gold

Sm.Ring & Gallery Under Bale

,

BEZEL

& Labor




ADD:

$??.00

Add Price of Chosen M.of Pearl See 3 M.of Pearl Pages
$00.00 Customers own item


Add

$70.00 Extra For Large Slider Opening Bale:

Shown Here or Above


Or,

Add

$

45.00 Extra For

Larger Closed Bale

to Fit

Larger Chains Etc..




.

Add

0.12 - 0.13 pt. with 14k Diamond Set & Labor $195.00



ADD SHIPPING


$ 5.35 USPS PRIORITY SHIPPING
$ 5.95 - $7.05 Insurance up to $400 or $500


ADD

$1.10 per extra $100.00

Quotes For: Round & Small Ellipse Shapes Only
#3 SIMPLE RING BALE WITH FANCY GALLERY UNDER BALE

175% Scan ROUND Small Ring & Small Fancy 'Gallery' Under Bale.
Add Extra For Larger Bale Choices--See Below
Both Styles of Bales Allow Both Sides To Be Worn



QUOTE:

$

360.00 Style:

14k Gold

Sm.Ring & Gallery Under Bale

,

BEZEL

& Labor




ADD:

$??.00

Add Price of Chosen M.of Pearl See 3 M.of Pearl Pages
$00.00 Customers own item


Add

$70.00 Extra For Large Slider Opening Bale:

Shown Here or Above


Or,

Add

$

45.00 Extra For

Larger Closed Bale

to Fit

Larger Chains Etc..




.

Add

0.12 - 0.13 pt. with 14k Diamond Set & Labor $195.00



ADD SHIPPING


$ 5.35 USPS PRIORITY SHIPPING
$ 5.95 - $7.05 Insurance up to $400 or $500


ADD

$1.10 per extra $100.00



Quotes For RECTANGLE Shapes Only:
Note: Not Recommended Instead See #5 or #6
#4 HEAVY HAND MADE OPENING ENHANCER
BALE WITH SAFETY on BEZEL ONLY

175% RECTANGLE SHAPE With OPENING ENHANCER FOR

OMEGAS, PEARLS BEADS HEAVY CHAINS ETC.

This Style Only Allows One Side Be Wor

n




QUOTE:

$

580.00 Style:

14k Gold Opening Enhancer Bale,

BEZEL

& Labor




ADD:

$??.00

Add Price of Chosen M.of Pearl See 3 M.of Pearl Pages
$00.00 Customers own item


Add

0.12 - 0.13 pt. with 14k Diamond Set & Labor $195.00



ADD SHIPPING


$ 5.35 USPS PRIORITY SHIPPING
$ 8.15 - 9.25 Insurance up to $600 or $700


ADD

$1.10 per extra $100.00





Quotes For: Round Shape Only
#4 HEAVY HAND MADE OPENING ENHANCER
BALE WITH SAFETY on BEZEL ONLY

175% ROUND SHAPE With OPENING ENHANCER FOR
OMEGAS, PEARLS BEADS HEAVY CHAINS ETC.
This Style Only Allows One Side Be Wor

n





QUOTE:

$

550.00 Style:

14k Gold Opening Enhancer Bale,

BEZEL

& Labor

ADD:

$??.00

Add Price of Chosen M.of Pearl See 3 M.of Pearl Pages

$00.00 Customers own item

Add

0.12 - 0.13 pt. with 14k Diamond Set & Labor $195.00



ADD SHIPPING


$ 5.35 USPS PRIORITY SHIPPING
$ 8.15 - 9.25 Insurance up to $600 or $700


ADD

$1.10 per extra $100.00



Quotes For: RECTANGLE Shapes Only:
#5 HEAVY HAND MADE OPENING ENHANCER
BALE WITH SAFETY on BEZEL
WITH SMALL FANCY UNDER BALE

175% RECTANGLE SHAPE With OPENING ENHANCER FOR

OMEGAS, PEARLS BEADS HEAVY CHAINS ETC.

This Style Only Allows One Side Be Wor

n




QUOTE:

$

610.00 Style:

14k Gold Opening Enhancer Bale,


Sm Under Bale

,

BEZEL

& Labor




ADD:

$??.00

Add Price of Chosen M.of Pearl See 3 M.of Pearl Pages
$00.00 Customers own item


Add

0.12 - 0.13 pt. with 14k Diamond Set & Labor $195.00



ADD SHIPPING


$ 5.35 USPS PRIORITY SHIPPING
$ 8.15 - 9.25 Insurance up to $600 or $700


ADD

$1.10 per extra $100.00




Quotes For: Round & Small Ellipse Shapes Only:
#5 HEAVY HAND MADE OPENING ENHANCER
BALE WITH SAFETY on BEZEL
WITH SMALL FANCY UNDER BALE

.

175% ROUND SHAPE With OPENING ENHANCER FOR

OMEGAS, PEARLS BEADS HEAVY CHAINS ETC.


This Style Only Allows One Side Be Wor

n




QUOTE:

$

580.00 Style:

14k Gold Opening Enhancer Bale,


Sm Under Bale

,

BEZEL

& Labor

ADD:

$??.00

Add Price of Chosen M.of Pearl See 3 M.of Pearl Pages

$00.00 Customers own item

Add

0.12 - 0.13 pt. with 14k Diamond Set & Labor $195.00

ADD SHIPPING

$ 5.35 USPS PRIORITY SHIPPING

$ 8.15 - 9.25 Insurance up to $600 or $700

ADD

$1.10 per extra $100.00



Quotes For: RECTANGLE Shapes Only:
#6 HEAVY HAND MADE OPENING ENHANCER
BALE WITH SAFETY on BEZEL
WITH GALLERY FANCY UNDER BALE

175% RECTANGLE SHAPE With OPENING ENHANCER FOR

OMEGAS, PEARLS BEADS HEAVY CHAINS ETC.

This Style Only Allows One Side Be Wor

n




QUOTE:

$

640.00 Style:

14k Gold Opening Enhancer Bale,




GALLERY

Under Bale

,

BEZEL & Labor




ADD:

$??.00

Add Price of Chosen M.of Pearl See 3 M.of Pearl Pages
$00.00 Customers own item


Add

0.12 - 0.13 pt. with 14k Diamond Set & Labor $195.00



ADD SHIPPING


$ 5.35 USPS PRIORITY SHIPPING
$ 8.15 - 9.25 Insurance up to $600 or $700


ADD

$1.10 per extra $100.00

Quotes For: Round & Small Ellipse Shapes Only:
#6 HEAVY HAND MADE OPENING ENHANCER
BALE WITH SAFETY on BEZEL
WITH GALLERY FANCY UNDER BALE

175% ROUND SHAPE With OPENING ENHANCER FOR
OMEGAS, PEARLS BEADS HEAVY CHAINS ETC.


This Style Only Allows One Side Be Wor

n




QUOTE:

$

610.00 Style:

14k Gold Opening Enhancer Bale,


GALLERY Under Bale

,

BEZEL & Labor

ADD:

$??.00

Add Price of Chosen M.of Pearl See 3 M.of Pearl Pages

$00.00 Customers own item

Add

0.12 - 0.13 pt. with 14k Diamond Set & Labor $195.00



ADD SHIPPING


$ 5.35 USPS PRIORITY SHIPPING
$ 8.15 - 9.25 Insurance up to $600 or $700


ADD

$1.10 per extra $100.00



#7 SWIVEL BALE with or without Opening Enhancer
ASK FOR QUOTE




#7 SWIVEL BALE with or without Opening Enhancer
ASK FOR QUOTE




#8 SWIVEL BALE with or without Opening Enhancer


ASK FOR QUOTE

#8 SWIVEL BALE with or without Opening Enhancer
ASK FOR QUOTE







#9 Fabricated Very Heavy & Prong Set (Flat gold frame)
ASK FOR QUOTES & FOR ANY OTHER SHAPES




#9 Fabricated Very Heavy & Prong Set (Flat gold frame)
ASK FOR QUOTES & FOR ANY OTHER SHAPES




Call or email me if you have any questions
Book Mark This Page & Pages Below: See These Other Web Sites For: Chinese Pearl Gaming Counters, Jewelry & Designs:



You're On
This Page:

Sample
Price Quotes
& Designs
And For
Customers
own Chips

QUESTIONS ?
Designs,
Availability
Shipping,
Payments, etc.
Telephone:
1 (510) 479-4792
click:Emails:
Info@MotheroPearl.com

Click:

Mother of Pearl
VERMEIL


18k GOLD on SILVER


JEWELRY DESIGNS

Click:

INVESTMENT
ONLY FINE
CRESTS-
EMBLEMS
ARMORIALS
Pearl Chips

Click:

PIX LIST
Monograms
Initials
Quality
M.o.Pearl
Counters

Click:

MORE CHIPS
To Choose
From
For Fine
Jewelry

Click:

JEWELRY
DESIGNS
Use Your
Counters
Or Mine

Click:

More Sample
DESIGNS:
EARRINGS
CUFFLINKS,
MONEY CLIPS

Click:

SOLD ITEMS
Design Ideas
For Jewelry
& Quality
M.o.Pearl
Counters

Click:

20 Multi Ways
To Wear
One Length
102" Pearls
With Fine
Pearl 14k
Jewelry

Click:


Add 14k
Gold Initials
To Plain
Counters
Four Styles

Click MY -ebay
STORE:
ANTIQUE-
ENGRAVED
PEARL FINE-
JEWELRY

(c) Copyright 1998 - 2017 www.MotheroPearl.com, All Rights Reserved